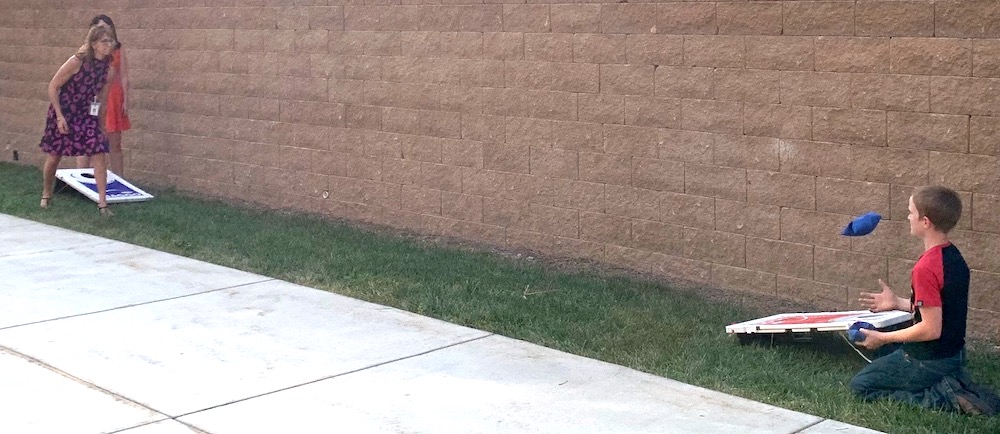 The school day's over. What's next? Do you want to hang out with friends? Have teachers help with homework or other academic subjects? Start to plan your future career and learn what it's going to take to get there? Create your own video game or program a robot? Fly a drone and shoot off rockets? Develop a mock business and compete in a "Shark Tank" themed contest? Play corn hole with friends? Create the next viral video? Help your school and community through service learning projects? Learn from a working artist and create beautiful projects - including stained glass ornaments?
These and other activities are part of "After 3." Everyday students in grades 6-12 have a chance to explore their interests, learn new skills, have fun with friends and get help with school work. "After 3" is offered Monday's through Thursday's from 3 to 6 p.m. with transportation provided home.
What does it look like?
Each afternoon After 3 participants have an afternoon snack and drinks before moving into the day's activities. Depending on your interests, your grade level and the staff that day, those activities may include shooting a video or being a peer tutor, or learning to throw clay pots or becoming a gourmet cook. Another day you may be part of a chess tournament or learn to fly a drone built by students.
Every day there will be a recreation, homework and academic help and one or more special activity.
At 6 you'll be bused home - just like you would at the end of the regular school day.
Want to learn more? E-mail Site Coordinator Diane Yingling, call the Everett After 3 office 652-9114 x1205 or download and complete an enrollment form and return it to the school office.