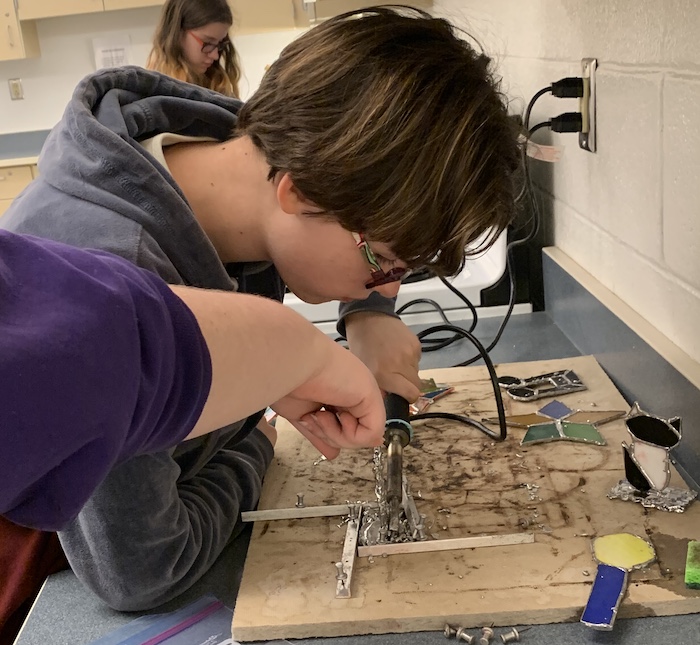 Lions roar in Chestnut Ridge After 3
Are you looking for additional homework help? Want to meet new friends? Learn new skills? Computer coding or how to create a digital 3D model that can be printed? Explore career options or personal finance? Think you can be a leader? Come join our program! After 3 is FREE and open to all grade 6-12 students in the Chestnut ridge School District.
The program runs Monday thru Thursday from 3 p.m.-6 p.m. with free transportation home each night. Students receive a snack immediately upon arriving each day. After eating they are assigned classrooms to receive tutoring and additional help with homework. Enrichment and recreation follows and finally, participants are bused home on district transportation.
Mealtime!
3:00 p.m.-3:30 p.m.
Students meet in the high school cafeteria at the end of the school day. There will be a daily snack given to every student enrolled into the program. It will consist of at least one item in every food group! Dairy, Fruit, Vegetable, meat, and Grain
Tutoring
3:30 p.m.-4:30 p.m.
After snack time the students are separated by grades and be given time to complete homework assignments. 6th grade will be given a practice spelling test each day to help learn their weekly words. Additional help will be available as needed to help with academics.
Enrichment Activities
Activities may include:
Nutrition: Helping students learn about healthy eating habits and making a meal on a budget.
Career Development/Entrepreneurship: Students explore career options and have an opportunity to create "mock" businesses.
Finance: Along with numerous financial skills students also learn from a financial analyst.
Art: Each month an Artist teaches participants new design skills.
Technology: Learn how to code so you can program robots or create video games and create and print 3D models.
Reflection/Recreation Time!
Recreation time includes a time to reflect on the events of the day. Then students are play games/sports until it is time to dismiss for bussing home.
Open Houses
Almost every month we host an Open House/Parent Engagement activity for the families and friends of the students to attend. These events are a chance to for families to spend time together, learn more about the program and gain valuable family skills. Each event gives the parents/Guardians of the child a chance to win door prizes! Information will be sent home with your child a couple weeks prior to the date of the open house.
The Staff!
Each staff member is a certified teacher or instructional assistant who is excited to be a part of the program. We are very happy to help ensure that all participants have a fun, structured and safe environment in which to learn and grow!