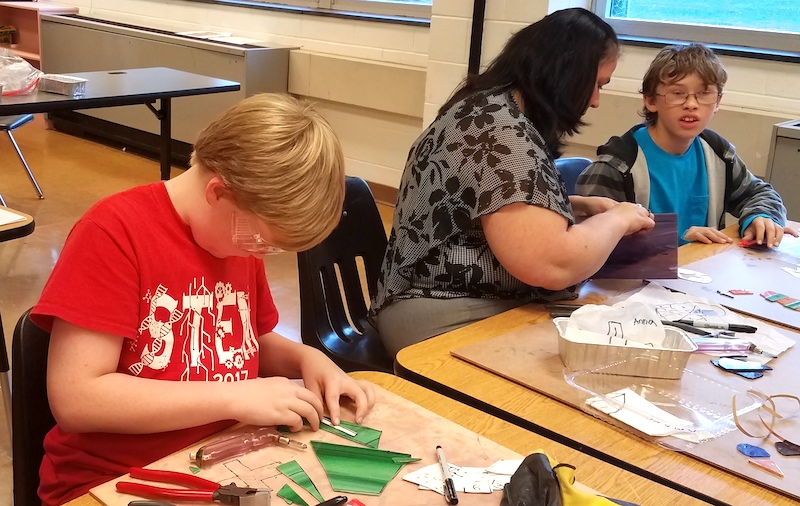 getting creative at Hope for Hyndman After 3
Students in the Hope for Hyndman After 3 program have an opportunity to explore their creativity - making stained glass ornaments, developing video games, programming robots, flying drones, creating 3D printed models. All this plus daily after school meals, nutrition lessons, art workshops. personal finance, exploring career and college opportunities, creating videos and exploring digital photography - each day is different and fun!
The program runs from 3:15 to 6:15 each night - starting with a meal, followed by an hour of homework and tutoring from After 3 co-coordinators Sherlyn Douglas and Nicole Hartline. the final 90 minutes is spent in enrichment and recreation. A perk at Hyndman because of the small campus - After 3 students frequently join elementary students in the After School program to lead activities and act as mentors.
To learn more about After 3 at Hyndman, email Mrs. Douglas or email Mrs. Hartline or download an enrollment form and return to either of the coordinators or the school office.